Without the dedication of our Administrative staff, your dream trip would not be a possibility. The hard work of these team members keeps our pistons pumping and the wheels of your journey steering straight ahead! Your trip stays on track with the Administrative members here for anything you need!
---
Kara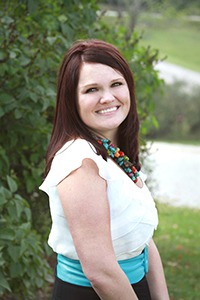 Six years ago Kara was hired on as the Finance Manager. Now, many positions down the road, Kara has earned the title of President of our company. Packing an MBA and a BS in Accounting, as well as having been raised by two entrepreneurial parents, she is no rookie to the inner workings of a successful business. As our President, Kara takes on different roles throughout the day, however, she still enjoys most of all her chance to work directly with the groups as a Sales Coordinator. Striving to provide quality trips at a reasonable cost, Kara goes the extra mile for every group to ensure a hassle free trip. In tow is her two year old daughter, Kaylor, a very busy social butterfly in the making! Together they enjoy traveling to warm island destinations like Puerto Rico!
---
Denise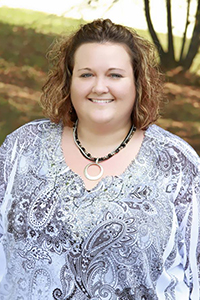 Meet Denise! She is our highly efficient Finance Manager! This lady has a knack for organization, detail, and most importantly, numbers. She keeps our groups on track with things like payment plans, because there are no surprises when our team members plan ahead the way she does! When she isn't in the office, she enjoys her own trips across the nation with her husband and son! The next item up on her list of must-sees is Alaska! After unpacking, Denise is quite the interior decorator and on-the-go mother of a busy young boy whose hobbies include no less than T-ball, horseback riding and soccer! She also enjoys gardening and the quiet lifestyle that goes hand in hand with a rural home.
---
Raquel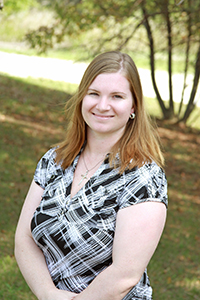 Raquel is the Reservation Specialist of our company! Her goal is to contribute as much value to the different departments as she can as she takes on additional responsibilities across the board. While learning new strategies along the way, Raquel welcomes the familiar workload she grew accustomed to when earning her Associate of Arts degree as well as her Bachelor's in Criminal Justice and Sociology. She and her husband have one little boy at home whom they both enjoy introducing to the great outdoors! Together they enjoy hunting, boating, fishing and expanding their collection of animals which most recently came to include a handful of ducks.
---
Jessica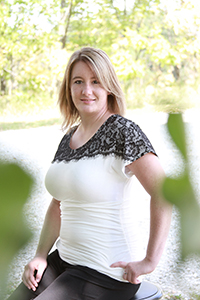 Jessica has firsthand experience traveling as an Exploring America customer! When she was younger she took one of our custom trips to New York and Washington D.C., putting into perspective for her exactly what potential customers want and need from a travel agency. Today, Jessica holds a degree in Interactive Digital Media which she applies to the constant maintenance of our multiple websites. She also isn't the first generation of her family to work for us, following in the footsteps of her own mother, Jessica carries on a new tradition. In her time away from the office, she can be found on float trips, four-wheeling, taking photographs, spending time with her family or friends, antique shopping and enjoying the abundance of countryside here in Missouri.
---
Angie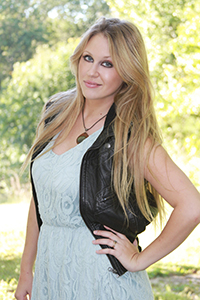 In the Fall of 2012, Angie became part of our team as a Copywriter. Since then, she has also earned some of the duties of a Web Content Manager. Her time in the office allows her to explore the world through literature, and visually improve the websites for which she writes. With a fine eye for detail, she enjoys proof reading and switching up layout designs. Working with the other Copywriters on the team and brainstorming new social media engagement and blog ideas is always a welcome task on her plate. Away from work, she owns a photography business, runs a hobby farm, raises a large amount of chickens, and enjoys weekends away antique shopping with her partner, Rick.
---
Josh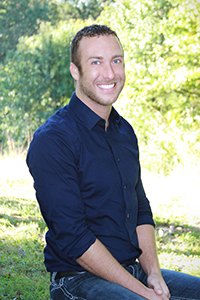 Josh has taken on a dual position as Administrative Assistant as well as IT duties! He considers this the best of both worlds and enjoys learning new techniques he can apply to increase efficiency throughout his work day. A music buff, Josh takes his love for a good beat to the gym, the volleyball court and the pavement for a long run. He spent three years in Orlando building lasers, and today enjoys investing in the stock market, boating, fishing, golf and professional photography. Married to his college sweetheart, Josh has one life goal: to stay happy.
---
Jenny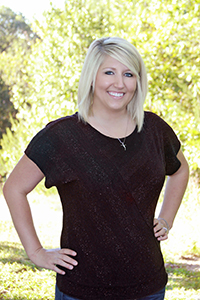 Jenny is the Reservation Specialist whom we rely on for our groups' lodging arrangements! Jenny's position grants her the ability to turn curious groups into seasoned travelers and this, she says, is the best part for her. She and her her husband have three children together, the youngest of which was just born in May of 2014! A warm weather kind of girl, Jenny loves to vacation along the coast, especially in Florida! Her hobbies include boating, BBQs with her family, crafting, swimming and planning a tentative trip to the Caribbean! With a focus on family, she is always on the lookout for kid friendly activities she can replicate from Pinterest!
---
Rocky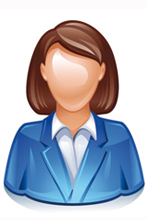 Meet another member of our Copywriting team, Rocky! With a quick juggling mind for content, she keeps our websites up to date with accurate information brought to you about all of your favorite destinations! She ensures quality text that is easy to understand and descriptive for the reader so there are no surprises on your trip! Her position offers her the opportunity to travel vicariously through her writing assignments, "It's exciting to open my laptop and find out where I'm being sent for the week!" Her time-out activities include wildlife photography, baking, creative writing, running a craft business and practicing a self sufficient lifestyle on her and her husband's rural acreage.
---
Brandi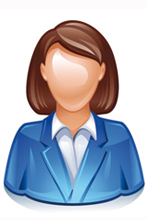 Brandi is one of the Copywriters on our team! This busy bee and her husband have a very active social life while she also enjoys reading and singing. Always adding to her list of personal goals, her latest is to visit some of the places she has discovered while writing about them for the company! Brandi's favorite part of her position is that she is able to apply her BA in English to a job that helps others, like you! She has been blind since birth, earning her a loyal service dog of seven years she calls Dixie. Her latest ongoing adventure is hunting for the perfect home for her family to relocate to, then she can start taking trips to all the exciting locations on her growing list!
---
Tandy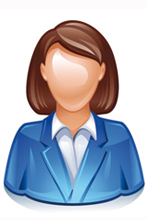 Tandy is the youngest of our Copywriting team! A junior in high school, she already has big dreams of giving back to her community after graduation while she currently fills the role of ambassador for new classmates! Fond of math and physics, Tandy also enjoys the interpretation of quotes, making her a wonderful storyteller as well! Her hobbies range from water skiing to catching the latest flicks on TV, but her real passion lies in writing. With five other siblings, she is all too familiar with group travel, making her a perfect addition to our agency!