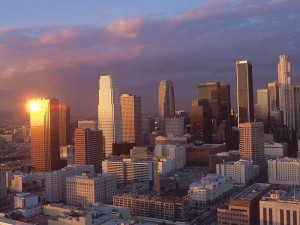 If you are planning for your group to take a trip, you should consider visiting Los Angeles, California. You can shop, dine, explore museums, enjoy amusement attractions, or take in the sights on a tour of the area. This destination is a fun place to visit and offers visitors breathtaking views of the ocean and other areas.
Are you looking for entertainment? Los Angeles has several amusement attractions for the team to visit. You can enjoy locations such as Universal Studios Hollywood, Griffith Park, Six Flags Magic Mountain, Disney California Adventure, and Pacific Park. Pacific Park is located on Santa Monica Pier. You and your group mates can enjoy a dozen rides, midway games, oceanfront specialty food outlets, and seaside shopping. Universal Studios Hollywood is known to be the entertainment capital of Los Angeles. Visitors can ride exhilarating rides, shop at the best shops, and see a real working movie studio during the visit.
Are there members in the group who enjoy fascinating museums? If so, Los Angeles has several locations for you to explore. Guests will find museums such as the Aquarium of the Pacific, Ripley's Believe it or Not Museum, the California Science Center, the California African American Museum, and the Paley Center for Media. The Aquarium of the Pacific has amazing animals and fascinating exhibits. The group can also take a behind-the-scenes tour of the facility. The Paley Center for Media contains an interesting collection of media from a variety of events. You and your group mates can also participate in educational programs as part of the experience.  The California Science Center is full of hands-on exhibits and has an IMAX Theater where group members can view interesting films on a huge screen.