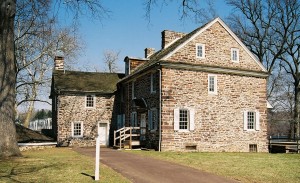 If you've ever wanted to travel back in time, these tours can almost accomplish it for you. They take you to the scenes of our Country's past when pilgrims established colonies, learned how to make a life in this new land (sometimes the hard way), and then fought for their independence from England. It was a unique and moving era in our history as a nation, and these tours not only bring it to life for you, they put you in the midst of the action.
One popular great place for a colonial tour is Williamsburg. Here you will feel as if you have literally stepped back in time. Not just the sights and buildings – but the people who work there every day to provide an authentic picture of colonial life. There are several other historic sites nearby, which together can create truly thrilling tours.
Few cities are as rich with American History as Boston. The days of the American colonies went hand in hand with revolution, and your Pilgrims and Patriots Tour in this amazing city will let you experience it all. Check out the Minuteman National Historic Park or the Paul Revere House. You will find a wide variety of places to go and things to see in Boston.
Contact us today and let us help you find the perfect place to take your group to learn about colonial history. Then see for yourself just how close to jumping back in history your trip will seem.