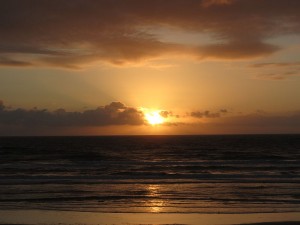 Daytona Beach offers a breathtaking ocean view. Your group will discover numerous entertainment attractions where you will have a fantastic experience. There are also museums and fascinating historical sites in the area. Your group can also go shopping or grab a bite to eat at one of the many restaurants.
Daytona Beach has several amusement attractions for your adult group to enjoy. One of the attractions is known as the Joyland Amusement Center which is located on the boardwalk. There, you will find thrilling rides such as the famous Sand Blaster Roller-coaster. Daytona Lagoon Waterpark is another exciting attraction to visit where you can ride speed slides, enjoy the wave pool and experience the thrill of Kraken's Conquest which is a 4-lane racer slide. The center also has the largest arcade in the Daytona Beach area and you can also race go-
karts around the Grand Prix track.
There are many museums for your group to explore in the Daytona Beach area along with fascinating historical sites. One of the museums is known as the Black Heritage Museum where the group will find memorabilia focusing on the heritage of African-Americans dating back to the 1920s. Another interesting attraction is the Ponce de Leon Inlet Lighthouse which is the tallest lighthouse in Florida and was built in 1887.
Daytona Beach is known for its sporting events during the year. For example, the group can attend the Daytona 500 which is held at the Daytona International Speedway. Visitors can take tours of the track during your visit to the speedway.