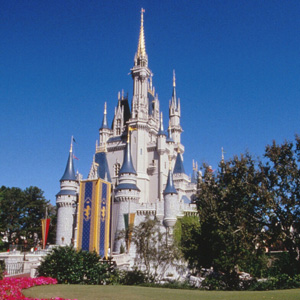 If you enjoy thrills and excitement of amusement rides and great entertainment, then a theme park tour could be perfect for you! Visit some of the best parks in America like Universal, Islands of Adventure, Disneyland, The Magic Kingdom, Schlittlerbahn, and Epcot. These trips are a great way to celebrate any occasion!
Of course one of the best parks in American would be Magic Kingdom. Like their website says "Fairytale dreams come true for children of all ages…" Emerge yourself in the musical parades, wondrous firework displays, and Disney Characters that spread throughout 6 lands. Zoom through space, turn into a swashbuckling privateer and watch firecrackers light up the sky over Cinderella Castle. Along with these lands, you can also explore Adventureland, Frontierland, Liberty Square, and Fantasyland.
Schlittlerbahn WaterPark in Texas has held the title of Today's Amusement for best water park for the past 13 years! Spreading across 65 acres, Schlitterbahn is home to uphill water coaster rides, beaches, surfing, and so much more.
Universal is the place to go for the feeling of being in some of your favorite movie including Harry Potter, Spiderman, Transformers, and many more. Here you will also find amazing restaurants and live shows performing all the time.
These are just a few of the many amazing theme parks offered around America. Call our travel agents today to find the perfect theme park for you and your group!